05.18.18
Working Nights & Weekends
Here are a few things I thought you might want to know:
1. Make Congress Work Again

President Trump said he would never sign another massive, last-minute funding bill like the omnibus again, but Congress hasn't gotten the message. Washington is spiraling towards another 11th-hour spending battle. We must take action now to overcome obstruction and fund the government on time.
Read more in my column with Jenny Beth Martin in the Washington Examiner.
2. Our Letter
Last week, 15 senators and I sent a letter to Majority Leader McConnell offering our support for working nights, weekends, and through the August recess in order to confirm President Trump's nominees and avoid last-minute funding battles.
Read our letter here.
3. Willing To Work Nights & Weekends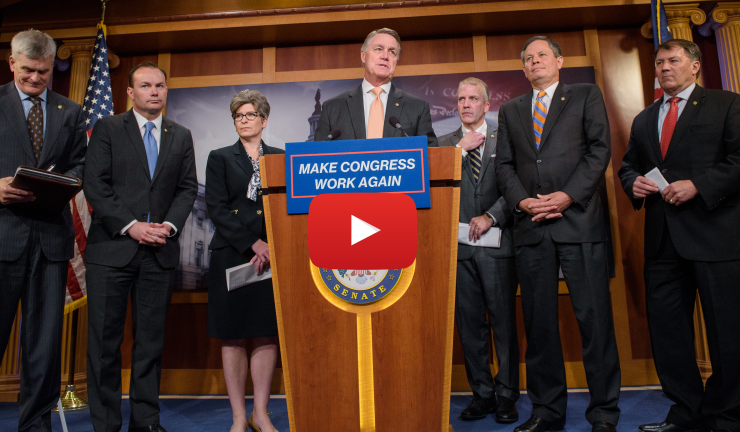 A group of senators who have signed the letter joined me this week to call on Congress to pick up the pace.
Click here to watch a recap of our event.
---
---
Next Article
Previous Article