12.24.19
Wishing you a joyful holiday.
Bonnie and I want to wish you and your families a Merry Christmas and Happy Holidays.
This time of year, let's pause to remember and pray for our troops around the world. Their sacrifice is never far from our hearts, especially during the holiday season.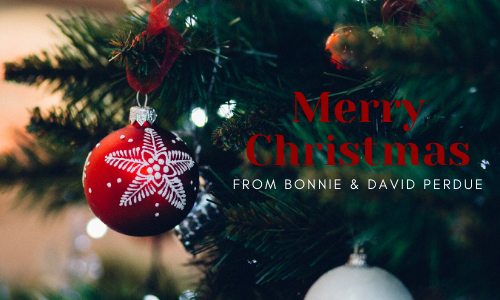 I hope your holiday season is peaceful, joyful and safe.
God bless,

---
---
Next Article
Previous Article