07.26.19
Washington's reached a compromise.
This week, Washington reached a compromise on a two-year budget deal.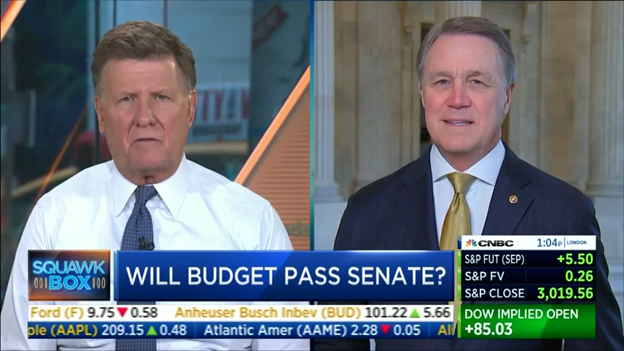 Like any compromise, it's not perfect. But at this point, Congress cannot afford to waste more time.
The agreement allows us to keep the ball moving on the funding process to avoid another devastating shutdown or 1-year temporary spending deal. It protects the progress we have made to reinvest in our military and provides certainty to our men and women in uniform.
I shared my views on the recent budget deal with CNBC this morning. Watch my interview here.

P.S. I spoke on the Senate floor this week about the budget deal. View my speech here.
---
---
Next Article
Previous Article