03.16.18
Vice President Pence Visiting Savannah
Friend,
Here are a few highlights from this week:
1. Vice President Pence Visiting Savannah

Vice President Mike Pence will visit Savannah tomorrow to participate in the annual St. Patrick's Day Parade. We're excited to have the Vice President and his family join this proud tradition in our state's oldest city.
Read more about his trip in The Savannah Morning News.
2. Freeing Up Capital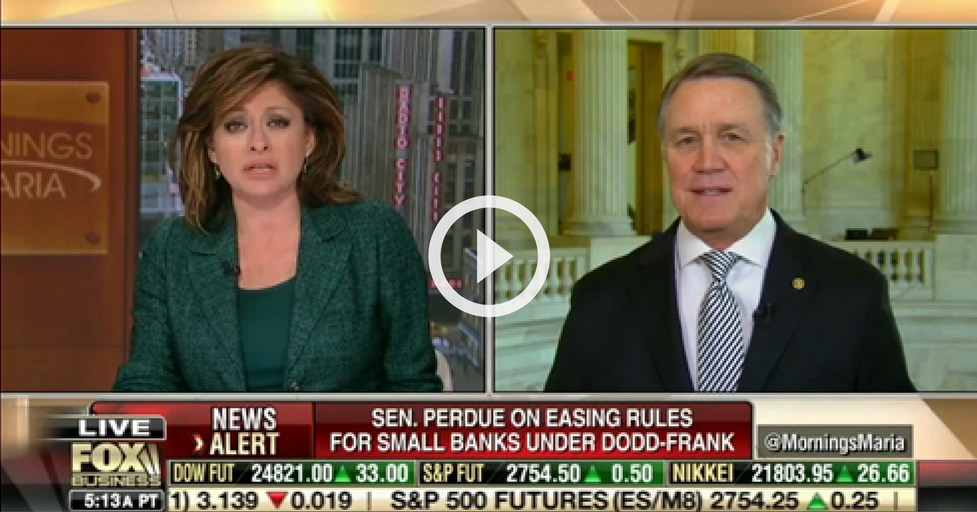 On Wednesday, the U.S. Senate passed a major bipartisan rollback of onerous Dodd-Frank regulations. This will free up $2 trillion in capital that has been sitting on the sidelines of our economy.
Watch my Mornings With Maria interview to learn more.
3. Flint Community Bank

Our rollback of Dodd-Frank regulations will bring relief to banks and small businesses across Georgia. Flint Community Bank in Albany is just one example of a local bank that will benefit.
Read more about how this will positively impact their community in The Albany Herald.
---
---
Next Article
Previous Article