05.29.18
Veterans Expo On Friday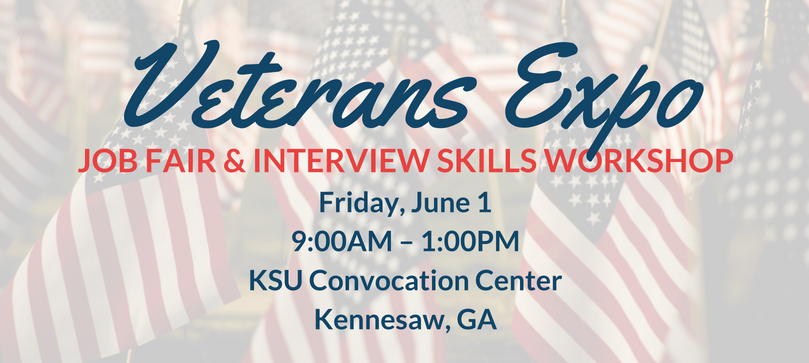 Members of my team, along with other offices from the Georgia congressional delegation, are hosting a job fair and interview skills workshop for veterans in your area. My team will also be available to assist veterans and their families with a variety of issues from veterans affairs, to obtaining visas and passports, filing Social Security claims, and navigating federal agencies.
Our women and men in uniform have made incredible sacrifices for our nation, and our team stands ready to serve them at every opportunity.
WHEN:
Friday, June 1
9:00AM - 1:00PM
WHERE:
KSU Convocation Center
590 Cobb Avenue
Kennesaw, GA 30144
PARKING:
East Deck
305 Hopkins Drive NW
Kennesaw, GA 30144
Click here to learn more and register for the event.
We hope to see you, and if you have any questions, call our office at (404) 865-0087.
---
---
Next Article
Previous Article