10.17.18
Touring Hurricane Michael Devastation
Yesterday, I joined Vice President Mike Pence, Secretary of Agriculture Sonny Perdue, and state and local leaders to survey Hurricane Michael devastation in Southwest Georgia.
We heard directly from farmers and producers who suffered significant crop losses. Our ag industry has a long road ahead, but it's encouraging to see Georgians come together during this challenging time.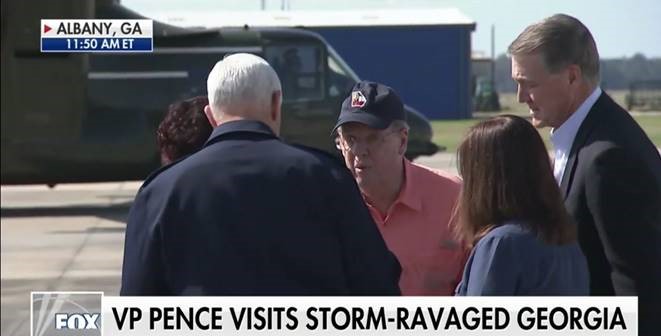 Residents and business owners who sustained losses in designated counties can begin applying for assistance online at www.DisasterAssistance.gov or by calling 1-800-621-FEMA.
Learn about USDA disaster assistance programs here.
Find food and water distribution sites here.
For issues with federal agencies, call my office at 404-865-0087.
Check the GEMA/HS website for other resources.
As the Vice President said, "The best days for Georgia, the best days for American agriculture, and the best days for America are yet to come."

P.S. Watch a video recap of Vice President Pence's visit here.
---
---
Next Article
Previous Article