10.27.19
The Illegitimate Impeachment Inquiry
Speaker Pelosi and House Democrats have abandoned decades of precedent and denied President Trump basic due process rights with their partisan show trial.
I introduced a Senate Resolution with Senator Lindsey Graham condemning the U.S. House of Representatives' illegitimate impeachment inquiry.
Our resolution calls on the House to:
Vote to initiate a formal inquiry before further investigation
Provide President Trump with due process
Allow Republicans to participate fully in all proceedings
Democrats have literally been trying to impeach President Trump since day one of his presidency.
Check out this Washington Post headline from Inauguration Day 2017: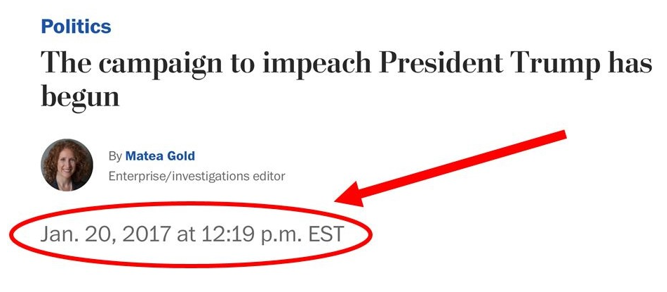 Clearly, Democrats are more concerned with taking away one man's job than getting things done for the American people.
It's time to start legislating and stop investigating.

---
---
Next Article
Previous Article