11.30.18
Solving The Debt Crisis
Here are some big things from this week:
1. Solving The Debt Crisis

Unfortunately, Congress has once again put its political self-interest ahead of our national interest. We had a chance to make meaningful changes to Congress's broken funding process -- instead, it turned out to be a lost opportunity. This is completely irresponsible. I will keep fighting for a politically neutral platform to fund the government because without that we will never solve this debt crisis.
Read more in Politico.
2. Funds Secured For Harbor Deepening
We secured additional federal funding to keep the Savannah Harbor Expansion project on track in 2019. There's no doubt the Port of Savannah is an economic engine for Georgia, and this funding is a huge win for our state and nation.
Read more in Savannah Morning News.
3. Holiday Cards For Troops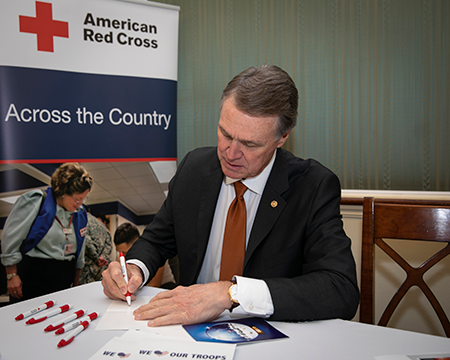 I joined the American Red Cross to write holiday cards to military personnel deployed overseas. Our service members are our best and brightest. We are grateful for their sacrifices, especially this time of year.
Learn how you can send some holiday cheer to service members and their families here.
---
---
Next Article
Previous Article