09.20.19
One of Georgia's Finest
Today, as we commemorate National POW/MIA Recognition Day, I want to share the story of one of Middle Georgia's finest, Lt. Col. Crawford Hicks.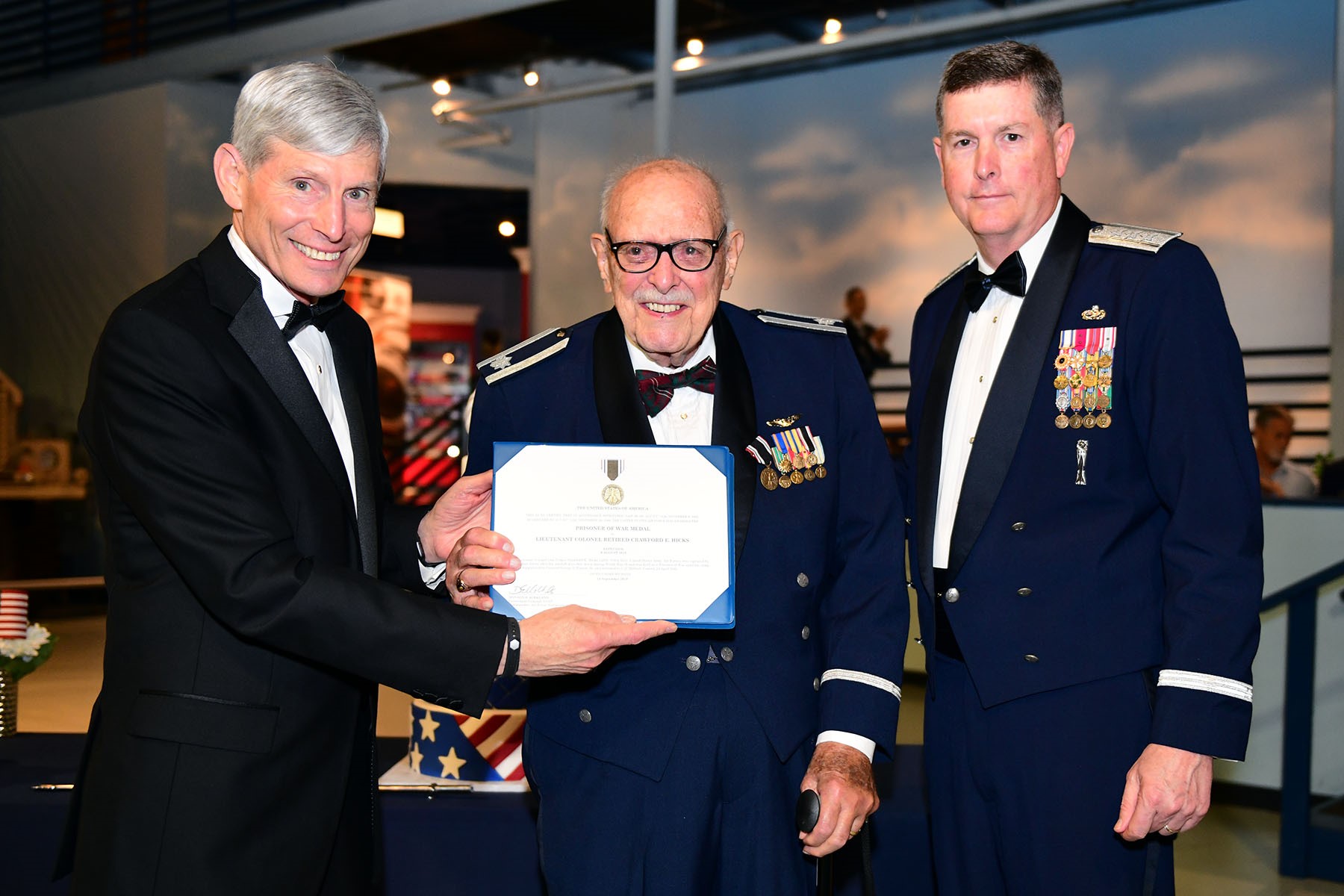 U.S. Air Force photo by Rodney Speed
Mr. Hicks served in World War II and was held as a prisoner of war for nearly a year after his B-17 was shot down over Germany.
My office helped surprise Lt. Col. Hicks with the POW medal during a U.S. Air Force birthday celebration at the Museum of Aviation in Warner Robins.
Mr. Hicks is the definition of an American hero, and we were honored to show our appreciation for his service.
Read more about Lt. Col. Hicks' incredible story here.

---
---
Next Article
Previous Article