09.29.19
Meeting with our sheriffs
This week I met with sheriffs from across the state to talk about how they are working to keep our communities safe.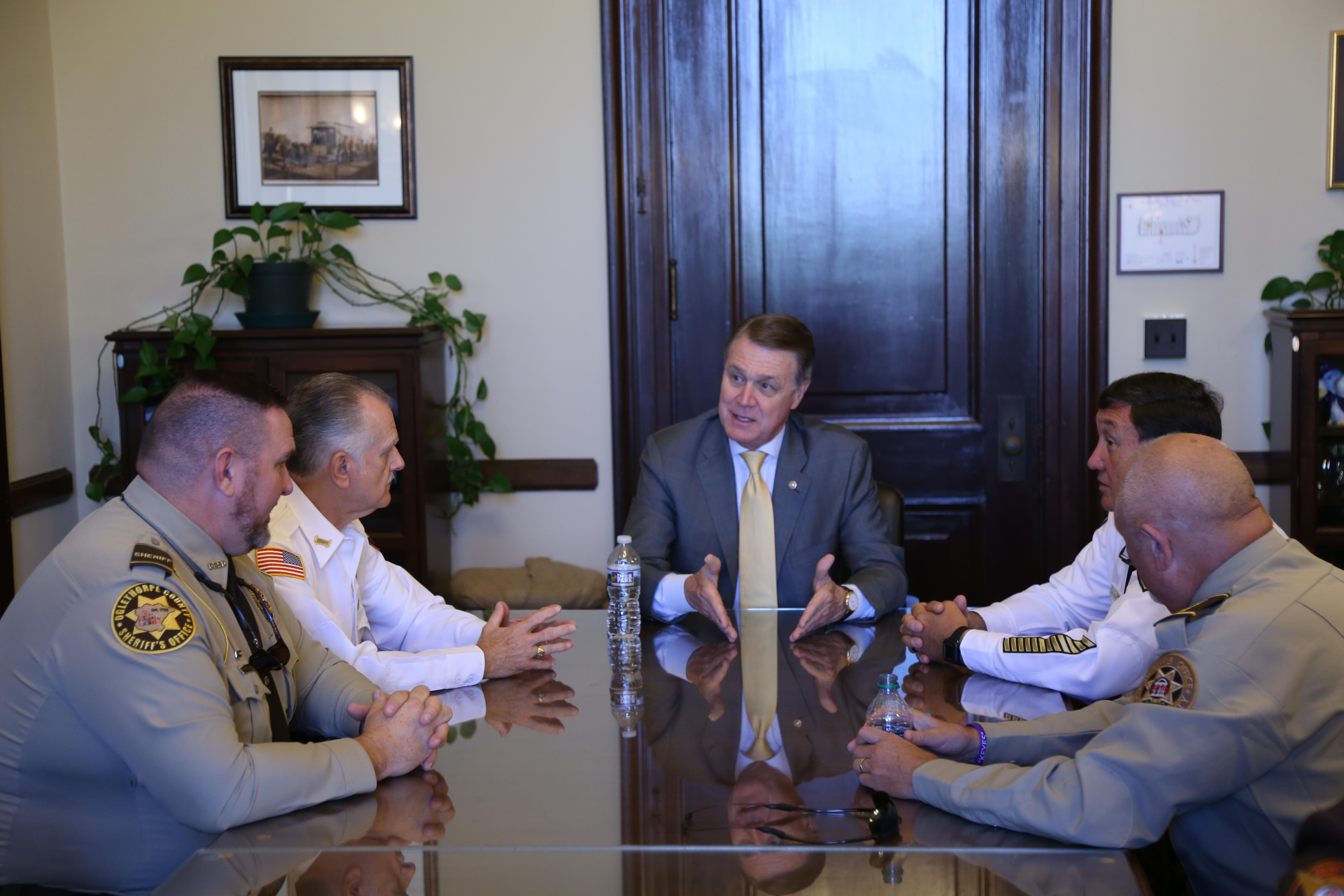 Georgia is home to some of the most impressive law enforcement officers in the nation.
They are on the front lines of their communities, and work every day to preserve peace, prevent crime, and protect all Georgians.
I'm grateful for all the work they do to keep us safe.

---
---
Next Article
Previous Article