08.30.19
Hurricane Dorian Resources
Hurricane Dorian is moving quickly and has the potential to impact many Georgians as it makes landfall.
Governor Kemp has issued an emergency declaration for 12 counties in Georgia: Brantley, Bryan, Camden, Charlton, Chatham, Effingham, Glynn, Liberty, Long, McIntosh, Pierce and Wayne counties.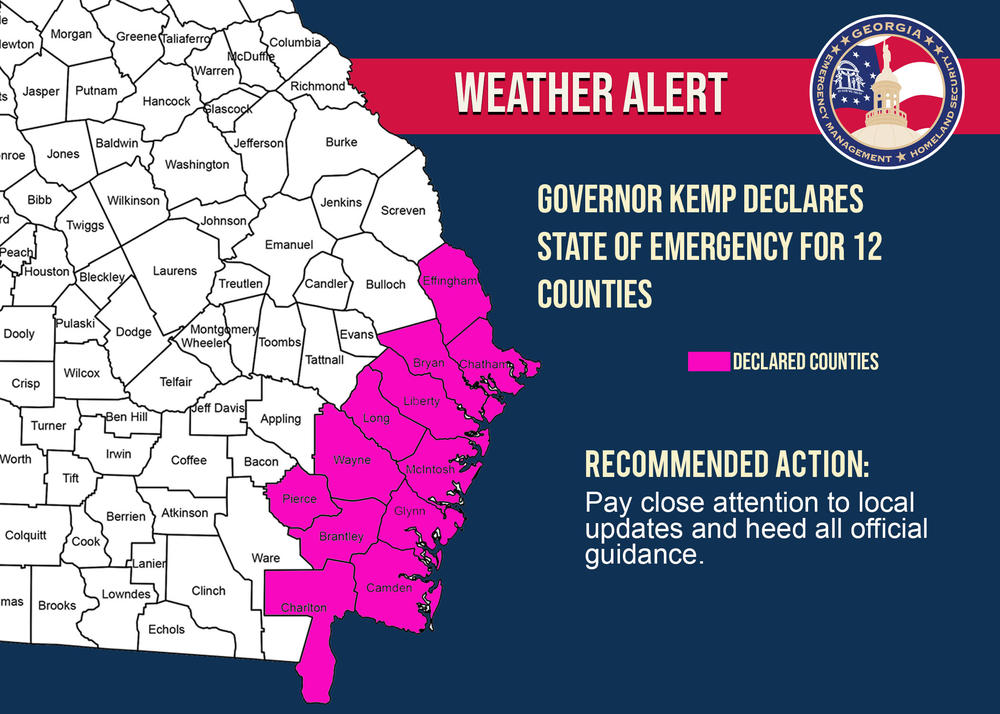 Here are some important resources to help you before, during, and after the storm:
View up-to-date emergency declarations from Governor Kemp here.
View updates from Georgia Emergency Management and Homeland Security Agency here.
Visit Ready Georgia for weather alerts and emergency preparedness tips.
Follow Georgia 511 for real-time traffic information.
Learn what to do before, during, and after a flood here.
Report power outages by contacting your power provider. The two main providers in Georgia are:
Call your local non-emergency police line to report a downed tree in a main road.
Additional preparedness tips for hurricanes and tropical storms are available at www.ready.gov or www.listo.gov.
For your safety and the safety of our first responders, please take this storm seriously and heed instructions from local, state and federal officials.

---
---
Next Article
Previous Article