07.27.20
Helping the leaders of tomorrow
At Morehouse College in Atlanta, approximately 45% of talented young men who start as freshmen will not graduate. We can help change that.
These young men of the color are the leaders of tomorrow. With help from the local business community, they can pursue their dreams and start changing our world for the better.
I wrote an op-ed in the Atlanta Business Chronicle about how we can help young men at Morehouse succeed. Read the op-ed here or below.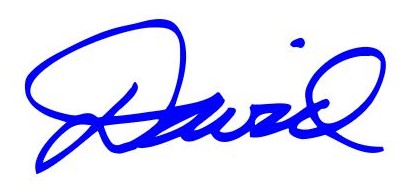 Young men of color are being left behind. We have to do something now.
By U.S. Senator David Perdue (R-GA)
July 24, 2020
https://bit.ly/30JKEoB
Across the country, young men of color are slipping through the cracks.
According to the National Assessment of Educational Progress, 54% of Black fourth grade boys in our country cannot read at a basic level. This means they are four times more likely to drop out of school than students who read proficiently. If they do drop out, they are much more likely to be unemployed or end up in the penal system.
That is totally unacceptable and must be fixed. Neither Lyndon Johnson's Great Society nor the U.S. Department of Education has completely solved this problem.
While this will take some time to correct, there is another crisis in higher education where we are losing young Black men that can be solved right now.
Dr. David Thomas, the President of Morehouse College, has educated me about the situation at Morehouse. Morehouse is a leading member of our Historically Black Colleges and Universities and has a long heritage of producing amazing leaders that have helped build America.
Morehouse graduates benefit from one of the best mentoring efforts in America today. It's informal. It's impactful. It changes lives. It is simply known as "Morehouse Men." I know many of these men. I have had Morehouse graduates volunteer and work on my team. I have seen firsthand how this mentoring effort helps them develop a real sense of responsibility and desire to serve.
Dr. Thomas has shared countless stories about how Morehouse has successfully shaped its students into extraordinary leaders. Juan, a 2019 graduate and president of his senior class, struggled with his confidence before coming to Morehouse. He had lost his father at 10 years old and credits his success to his Morehouse mentors, saying, "any aspect of myself I needed to enrich, I was able to find someone to help me."
He acknowledged that the support he received from his Morehouse network was critical to his personal growth, "I've had a lot of people mentor me and aid in my growth and development, and I want to give that back."
While at Morehouse, Juan was able to work for the Johns Hopkins Center for Talented Youth and graduated with a job in health administration. He has plans to one day study psychiatry in medical school, and aspires to own his own hospital system.
There is a serious problem, however. Too many young men, like Juan, who were smart enough to get into Morehouse and who have proven they can do the work and potentially graduate, simply fall through the cracks. Right now, approximately 45% of those talented young men who start as freshmen will not graduate. Many drop out in their third or fourth year because of financial difficulty. This is an absolute tragedy, but it has a clear solution.
Georgia State University has one of the most successful programs in the country aimed at helping students at risk of dropping out before it's too late. Another institution nearby, Georgia Tech, has for decades had a successful co-op program wherein students go to school for a semester, work for a semester, and can graduate in five years.
These kinds of public-private partnerships have proven to work, but it takes time to develop such programs and create a sustainable path for these students to find their first job.
In the interim, the business community in Atlanta and across our state can do something very simple to help avoid losing these young men. Let's start by supporting Morehouse scholarship programs and by hiring these young talented men to help keep them in school so they can graduate. Right now, at Morehouse, there are roughly 500 students at risk who could be helped.
These are future leaders, not only of the Black community, but of America. If we really want to help change the direction of our country, we can do something simple right now that absolutely will change lives. It won't solve all of our problems, but it will make a real impact.
As Juan said, "It takes nothing for a lit candle to light another candle." It is up to us to make this critical investment in our young boys and men of color who can spark future change.
These young men at Morehouse, like Juan and so many others, are the extraordinary leaders of tomorrow who will make a big difference in solving some of our country's most difficult challenges.
We have to do something to help them succeed now.
###
David Perdue is the senior U.S. Senator from Georgia and member of the Congressional Bipartisan Historically Black Colleges and Universities (HBCU) Caucus.
---
---
Next Article
Previous Article