06.08.19
Good news
Yesterday, we brought good news to Georgia farmers impacted by Hurricane Michael: President Trump has signed the disaster relief bill into law.
Governor Brian Kemp, U.S. Secretary of Agriculture Sonny Perdue, Georgia Agriculture Commissioner Gary Black, and I talked with folks about what this relief will mean for their families and communities.
Click here to watch a short recap video.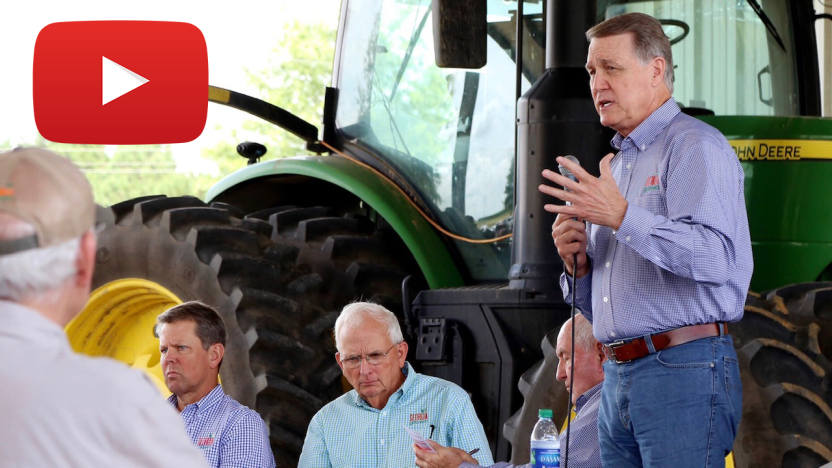 Finally, after eight months, Georgia farmers and producers will have access to the resources they need to replant, rebuild, and recover.
It should not have taken this long, but I'm glad we got it done.

---
---
Next Article
Previous Article