03.15.19
Five-Alarm Crisis
Here are a few things I thought you'd like to know:
1. Five-Alarm Crisis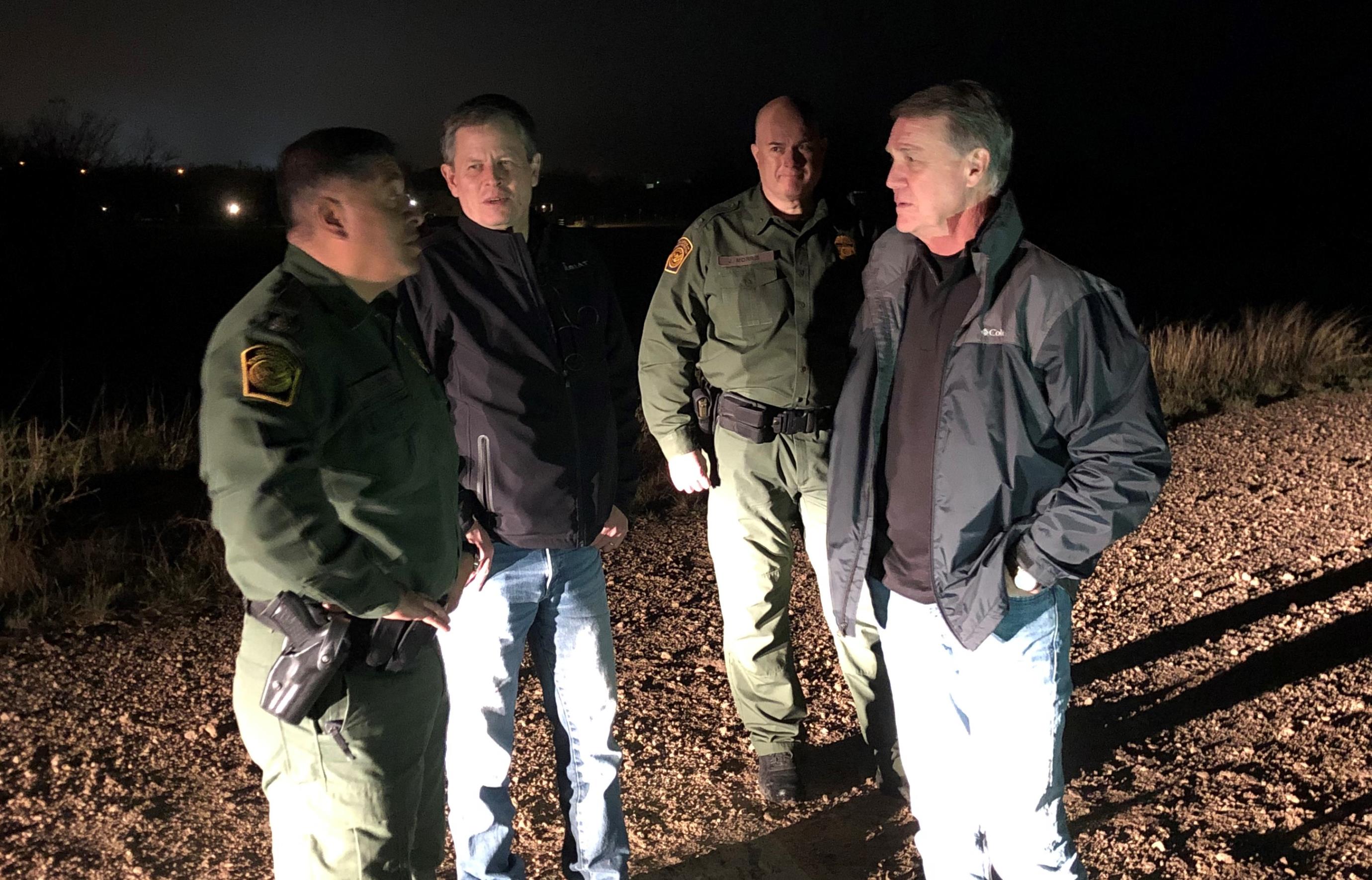 There is a five-alarm crisis at the southern border. I've seen it firsthand. This is not just about illegal immigration or building the wall. It's about the explosion in illegal drug trafficking. We also need to close loopholes and get border patrol agents the resources they desperately need. President Trump knows that, and he's right to take action to protect the American people.
Read more here.
2. Savannah Harbor Funding

President Trump's budget proposal includes full funding for the Savannah Harbor Expansion Project (SHEP) in FY2020. SHEP is Georgia's top infrastructure project, and on-time completion is key to increasing our exports and continuing to grow our economy. This is a huge win for Georgia and will help our country compete globally.
Read more in Savannah Morning News.
3. Georgian Of The Year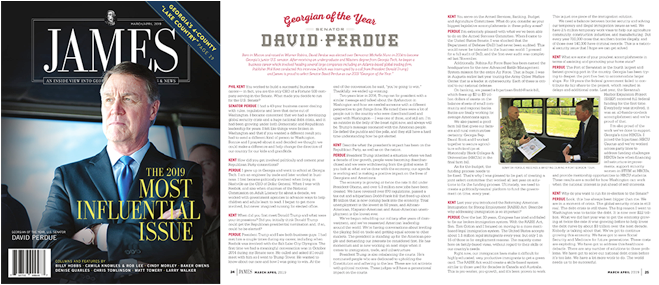 I was honored to be named James Magazine's 2019 Georgian of the Year. I sat down with Phil Kent to talk about why I ran for the United States Senate and the positive results we've gotten for Georgia.
Read the profile in James Magazine.
---
---
Next Article
Previous Article