09.08.17
Evacuation Details
As Hurricane Irma gets closer to making landfall in the U.S., I wanted to share an update on resources available to those of you seeking shelter.
I cannot stress enough: Hurricane Irma is powerful and deadly. If you are in the evacuation zone, please get to a safe area.
View evacuation routes here or on the image below.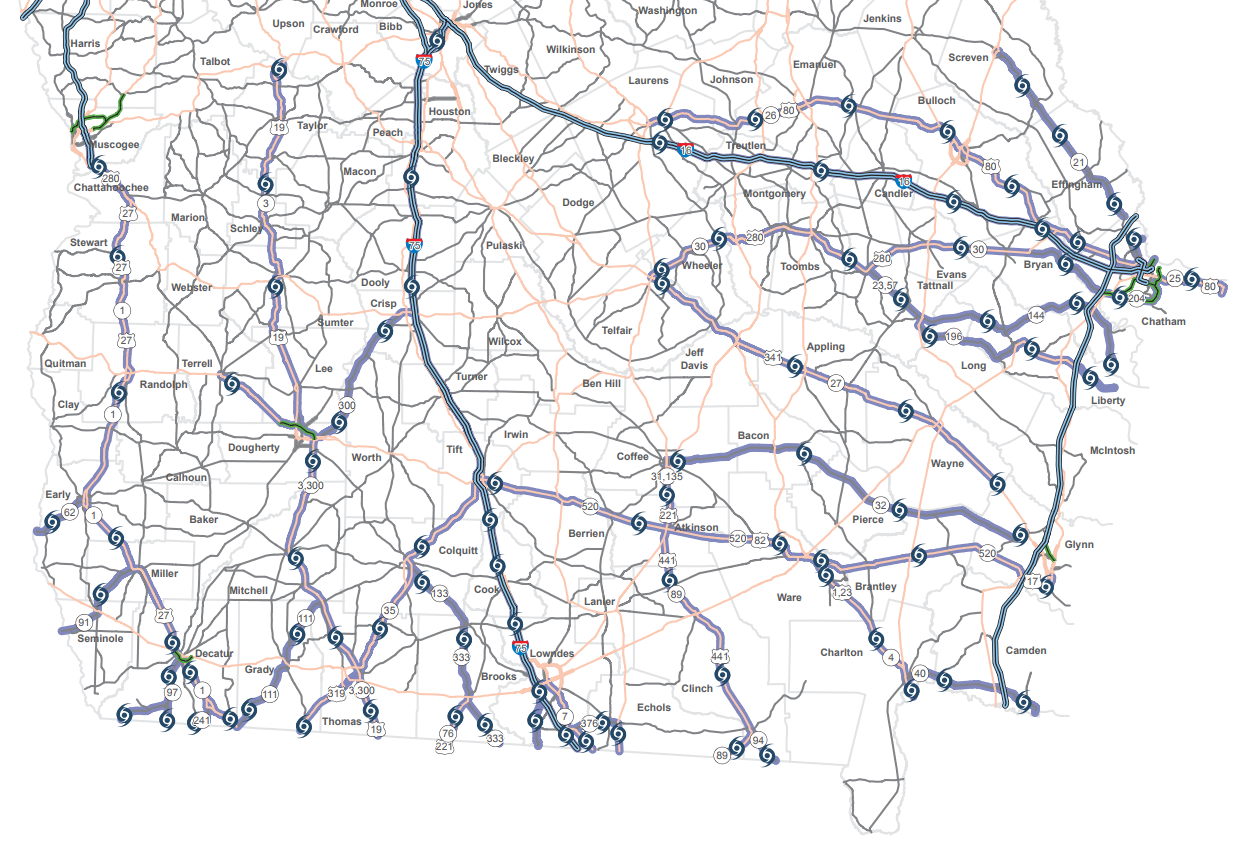 Beginning at 8 a.m. on Saturday, September 9, ALL I-16 lanes will travel westbound. Check real-time traffic updates here.
If you have been evacuated, view a list of shelters here.
Download the Ready Georgia and FEMA apps to create an emergency plan, locate open shelters, and receive weather alerts.
If you have any questions, contact the Georgia Emergency Management& Homeland Security Agency at 1-800-TRY-GEMA (879-4362) or local officials.
Again, for your safety and for the safety of our first responders, if you are directed to evacuate, please do so.
Be prepared, stay safe, and look out for your friends and neighbors.
God Bless,

---
---
Next Article
Previous Article