09.11.19
Commemorating 9/11
September 11, 2001 was one of the darkest days in our country's history.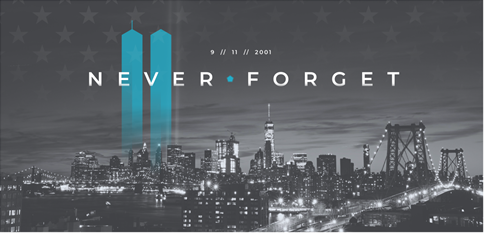 The men and women who rushed to danger as the Twin Towers crumbled are true American heroes.
We will never forget the innocent lives lost, nor the bravery of the first responders.
Thank you to the men and women in uniform who fight to protect our nation.
We are forever grateful for their sacrifice and service.

---
---
Next Article
Previous Article