10.13.17
3 Things You Should Know
Friend,
Here are three things I've been working on that I thought you might be interested in:
1. Pro-Worker, Pro-Growth, And Proven To Work

A RAISE Up: Merit-based Immigration
By Senator David Perdue
President Trump wants to fix our broken immigration system. Tom Cotton and I agree. We have a plan to fix it called the RAISE Act. It's pro-worker, pro-growth, and proven to work. It will create jobs, protect American workers, give immigrants a decent shot at rising up the economic ladder, and make America more competitive with the rest of the world.
Read the full article at Savannah Morning News.
2. A Matter Of National Security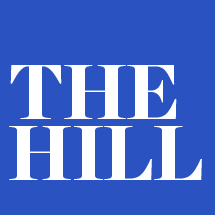 Renewing America's Commitment to Nuclear Energy
By Senator David Perdue
To realize our full energy potential, we need a renewed commitment to domestic nuclear energy. It's a win for our economy because it will create jobs and capital. On top of that, it's an emission-free energy source that has bipartisan support. Most importantly, it's a matter of national security. While America has faltered in its commitment to nuclear, Russia and China have been on the move.
Read the full article at The Hill.
3. One more thing...
This week, President Trump has proven once again that he is willing to take bold action, even when Congress won't. His action will bring relief to the millions of Americans unable to obtain affordable health insurance because of Obamacare. This law is collapsing under its own weight and hurting millions of Americans. It needs to be fully repealed. In the meantime, I applaud the President's courage to take action and support this move emphatically.
God Bless,

---
---
Next Article
Previous Article