04.13.18
240 Breaches
Friend,
Here are a few things I thought you'd like to know:
1. Your Data At Risk

A rogue government agency called the CFPB collects data on your everyday financial transactions. I've been calling this out for years and heard more alarming news this week. The CFPB admitted it has been hacked 240 times and potentially 800 more, putting your personal information at risk. I'm very concerned about this, and you should be too.
Read more in the Washington Free Beacon.
2. North Korea Connected To Syria Attacks

The United Nations recently found that North Korea has been aiding Syria in its repeated chemical weapons attacks on its own people. I've joined with seven senators in calling for an end to North Korea's actions.
Read more about our effort in Politico.
3. Record-High Optimism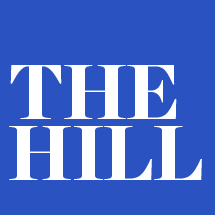 A new survey found that 93% of manufacturers have a positive outlook on our economy and the future of our country. This record high shows our agenda is working, and we're committed to keeping this momentum going.
Read more about this survey in The Hill.
---
---
Next Article
Previous Article