01.01.19
2018 In Photos
Friend,
I wanted to share some highlights from 2018.
1. March 29, 2018: Standing on the Broken Bridge in Dandong, China and looking across to North Korea.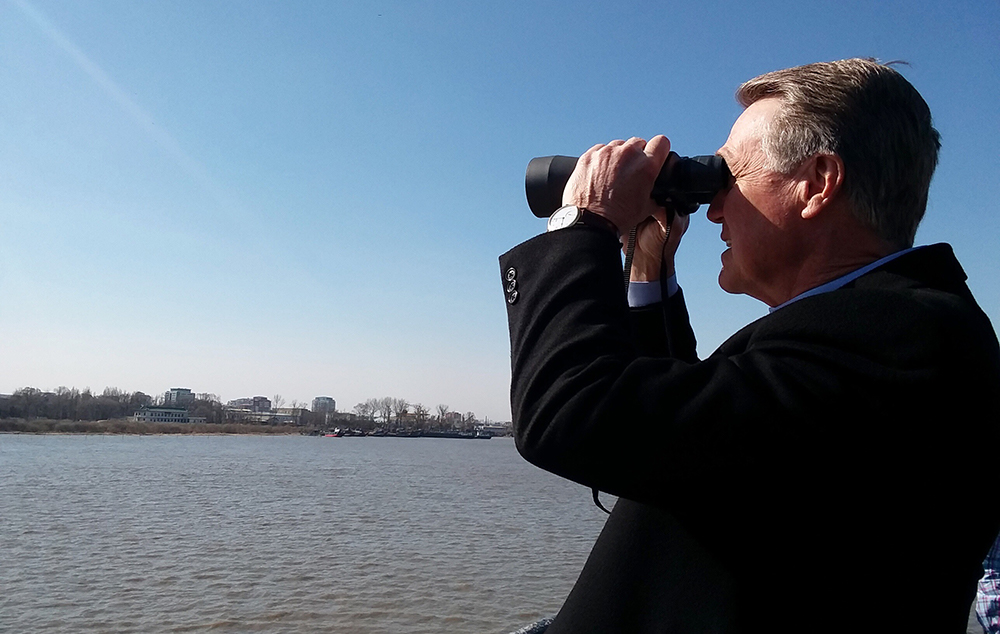 2. May 10, 2018: Discussing the debt crisis with Washington Post's Erica Werner at the Peterson Foundation's Fiscal Summit.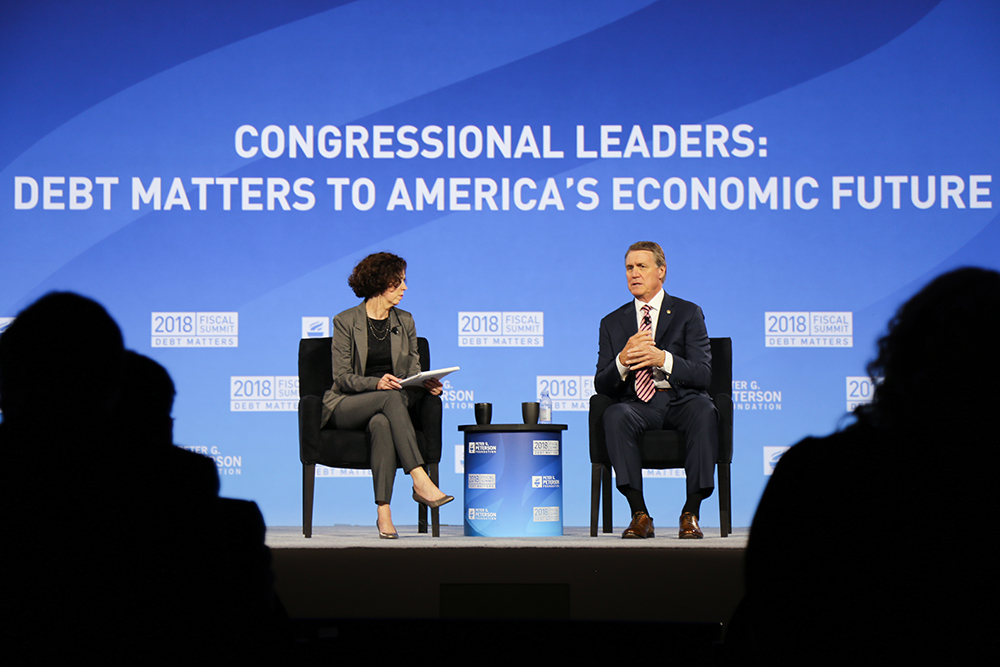 3. May 15, 2018: Urging the Senate to cancel its scheduled August recess in order to confirm President Trump's nominees and fund the government before the end of the fiscal year. By working through August, the Senate passed 87% of government funding bills and confirmed 43 nominees. Watch a video about this here.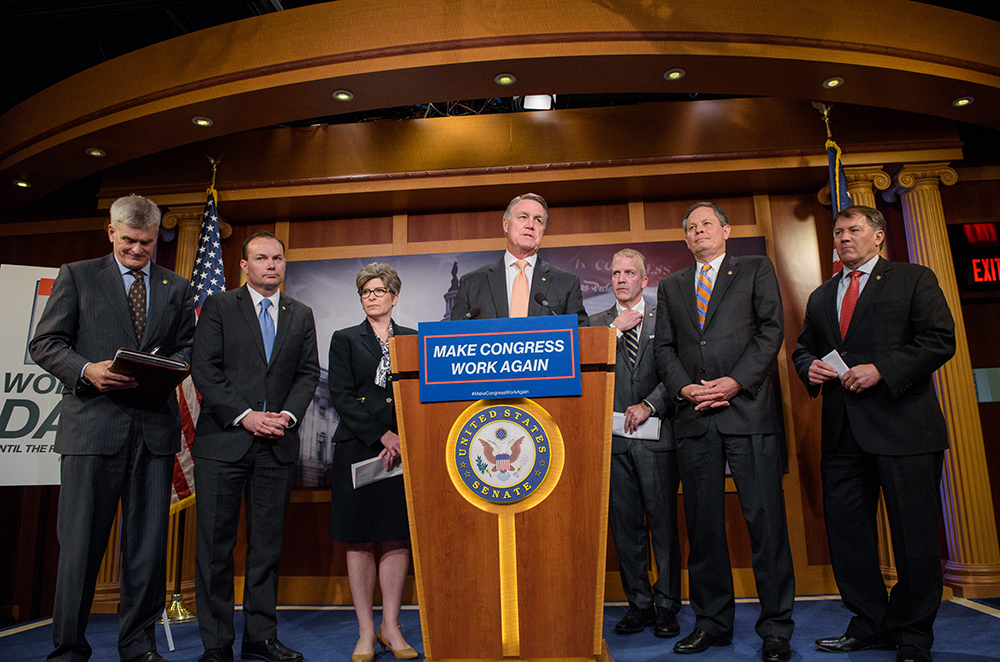 4. May 16, 2018: Snapping a selfie with a group of Georgians visiting Washington, D.C.
5. May 24, 2018: Joining President Trump at the White House for the signing of the bipartisan Dodd-Frank rollback bill. (Official White House Photo by Shealah Craighead)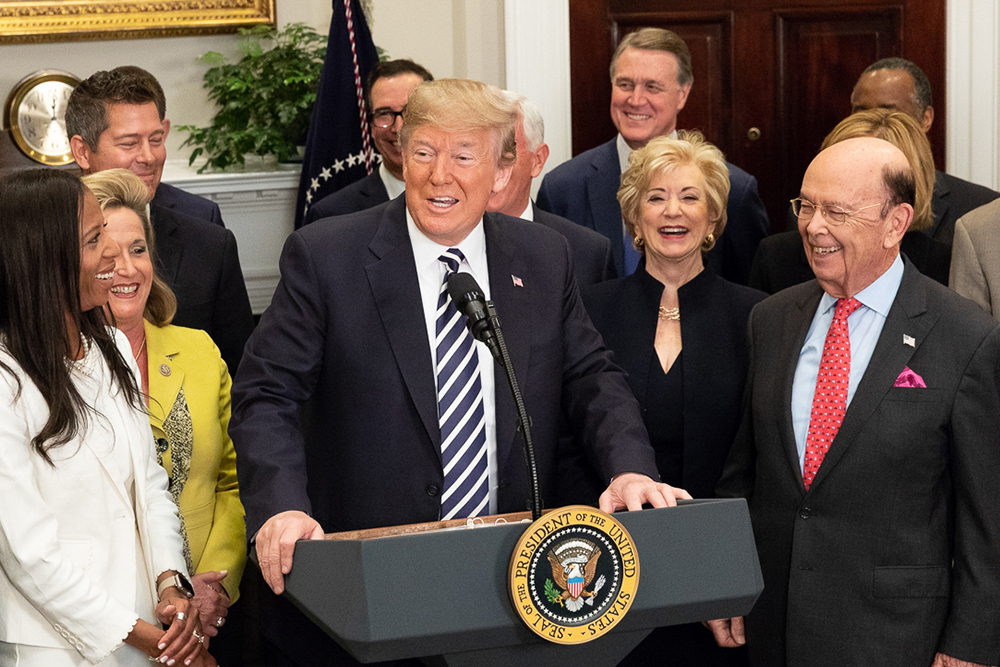 6. July 13, 2018: Touring Lewis Taylor Farms in Tifton, Georgia with owner Bill Brim and Secretary of Agriculture Sonny Perdue. Watch a recap video of the tour here.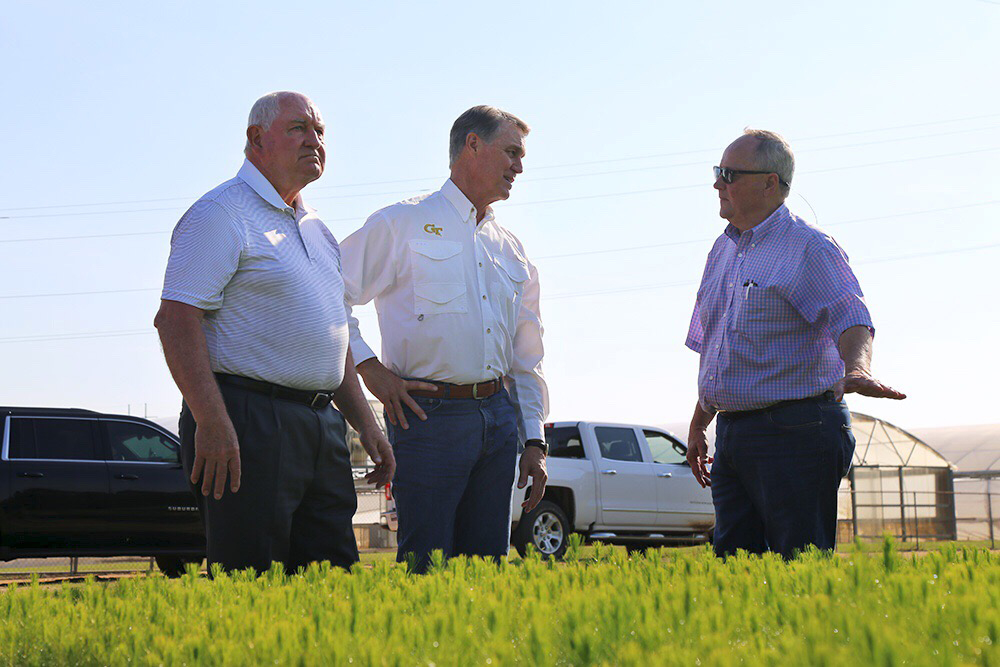 7. July 13, 2018: Sharing a laugh with Secretary of Agriculture Sonny Perdue at the White Diamond Grill in Bonaire, Georgia.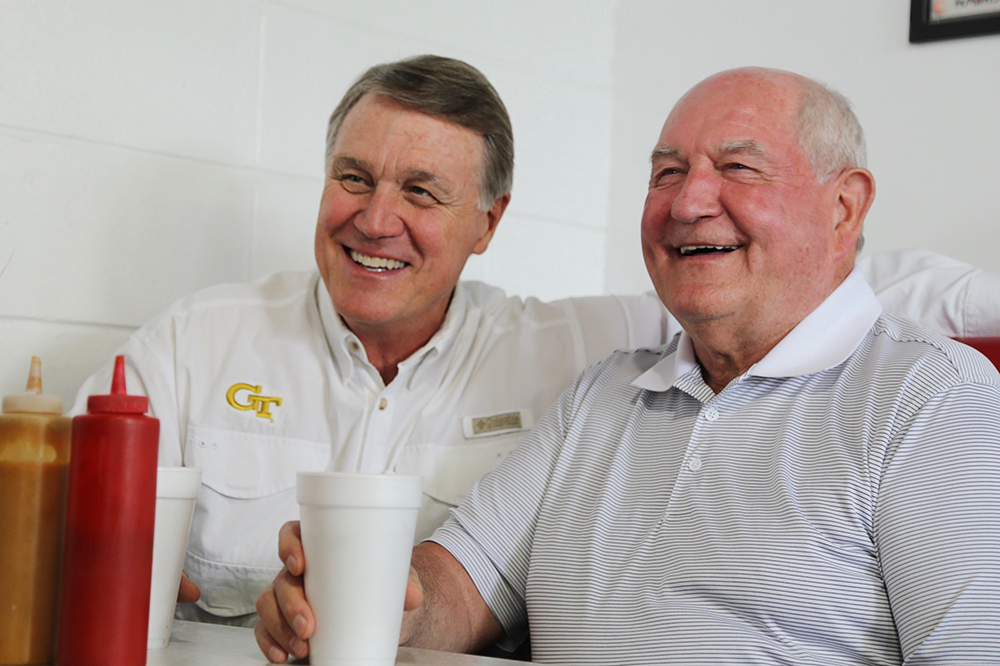 8. July 19, 2018: Meeting with Judge Brett Kavanaugh, who the Senate later confirmed as an Associate Justice of the United States Supreme Court. Watch a video recap here.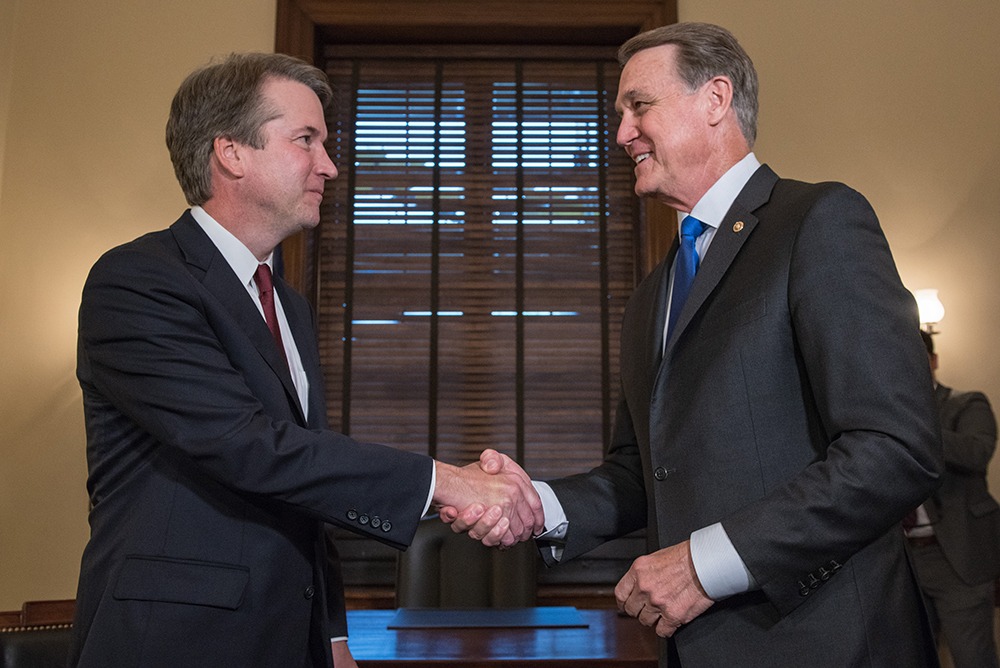 9. August 3, 2018: Touring the Anheuser-Busch brewery in Cartersville, Georgia and meeting with employees.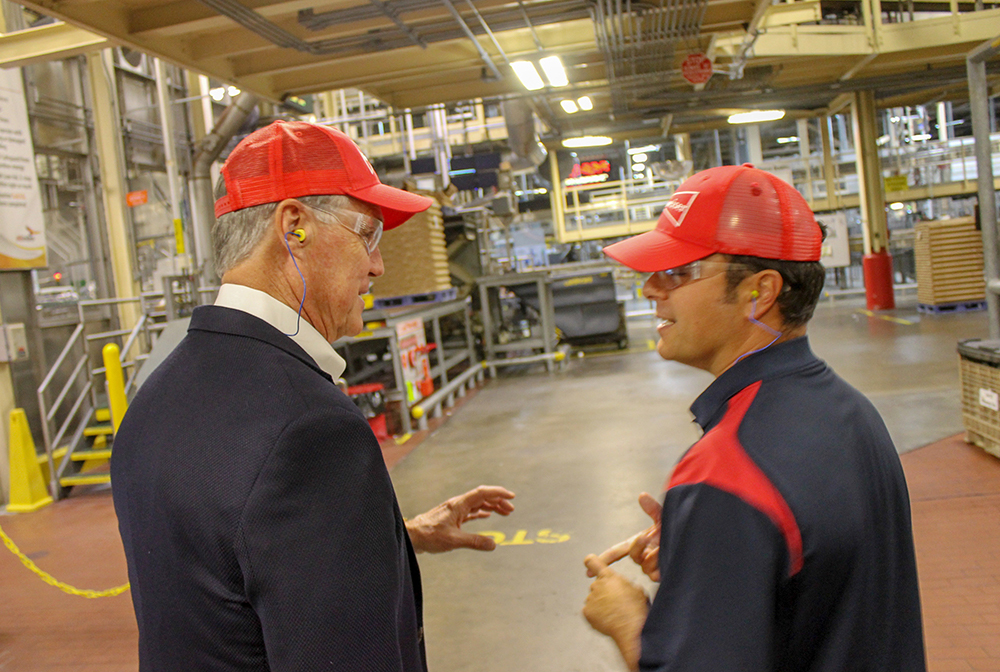 10. August 9, 2018: Visiting Vogtle Electric Generating Plant in Waynesboro, Georgia to see construction on Vogtle Units 3 and 4.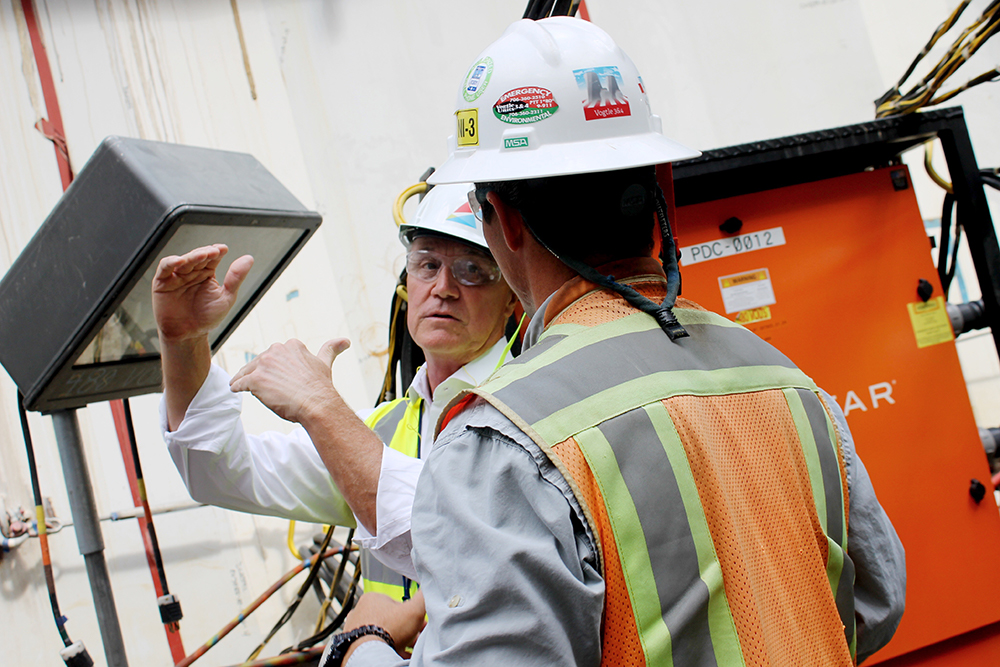 11. August 9, 2018: Visiting Fort Gordon to receive a cybersecurity briefing, tour the facility, and meet with personnel.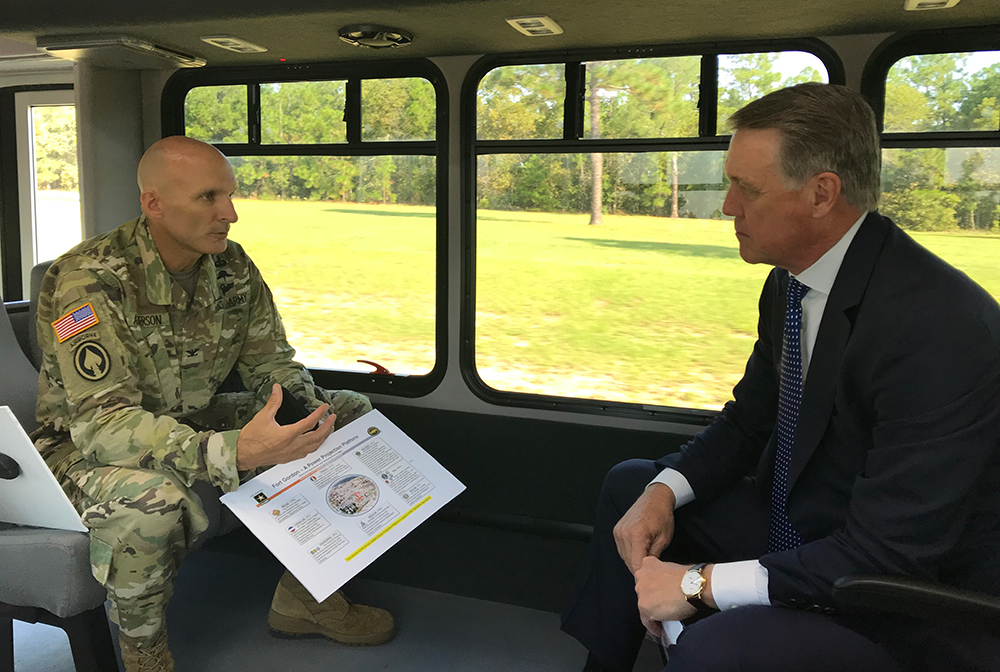 12. August 15, 2018: Joining Brigadier General John Kubinec, commander of Warner Robins Air Logistics Complex, in announcing the "1200 in 12" initiative to hire 1,200 new employees at Robins Air Force Base in the next 12 months.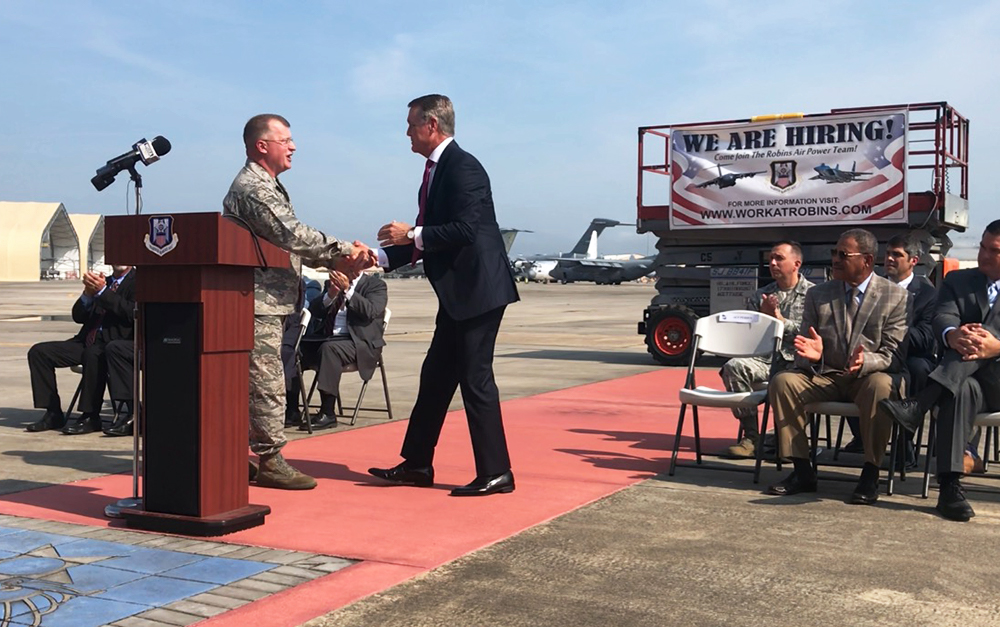 13. September 25, 2018: Meeting with Denzel Washington about the work Boys & Girls Clubs of America does to help youth across the country reach their full potential.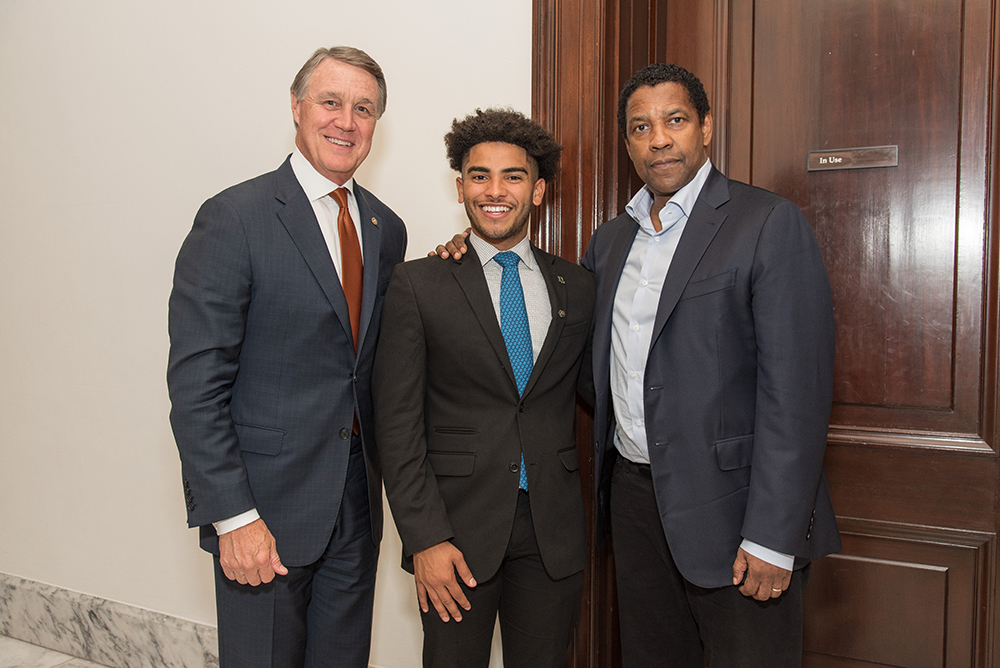 14. October 16, 2018: Joining Vice President Mike Pence in Albany, Moultrie, and Bainbridge, Georgia to visit farmers and producers who were devastated by Hurricane Michael.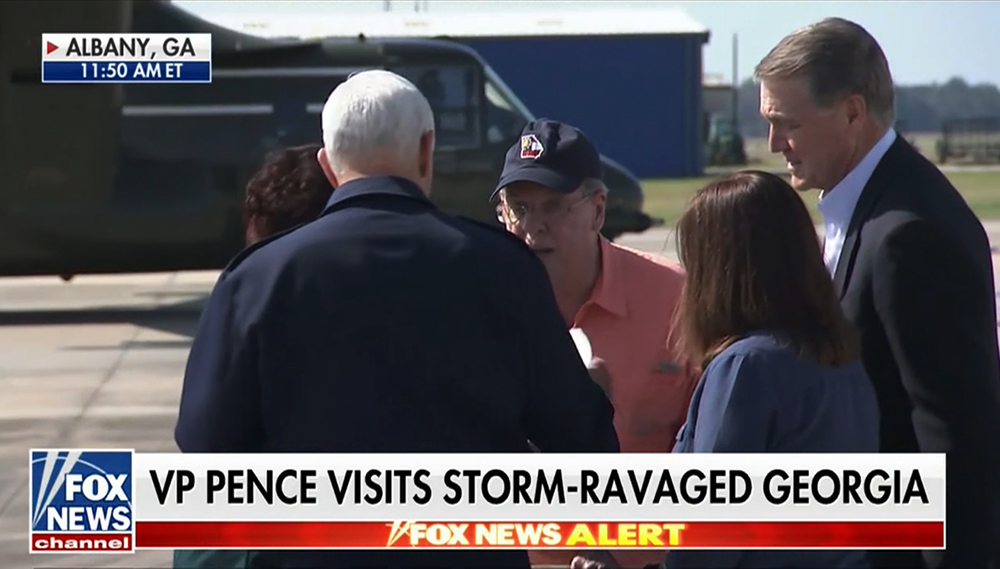 15. November 1, 2018: Stopping for lunch at Chick-fil-A in Grovetown, Georgia with Vice President Mike Pence, Brian Kemp, and Geoff Duncan. (Official White House Photo by Andrea Hanks)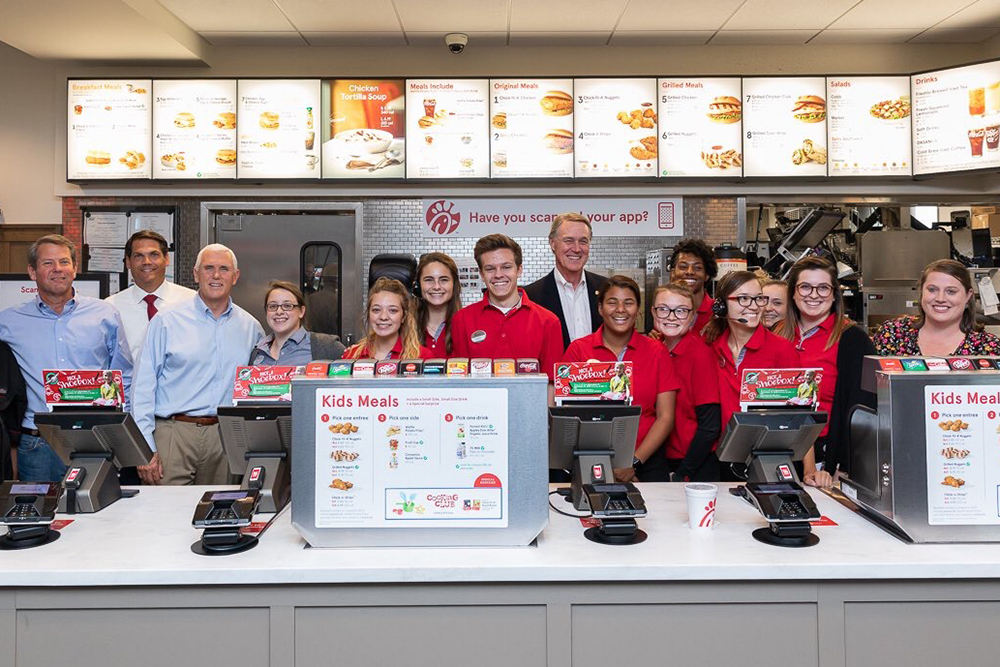 ---
---
Next Article
Previous Article