09.06.19
August In Review
As the August state work period comes to a close, I wanted to share a look at my travels throughout Georgia over the past month.
View the full album here.

---
1. Johns Creek - Meeting with local business leaders from the Greater North Fulton Chamber of Commerce Chairman's Circle.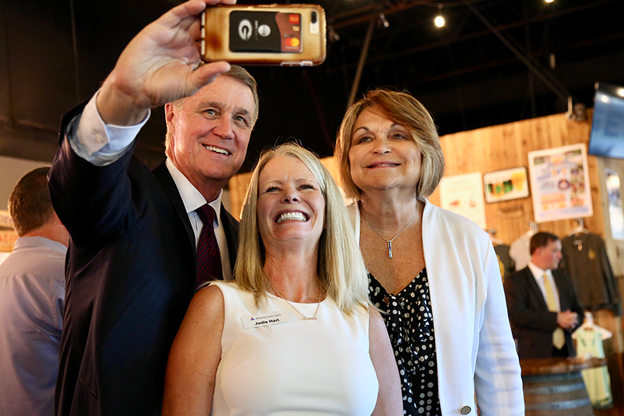 2. Cumming - Touring Mashburn Elementary School in Forsyth County.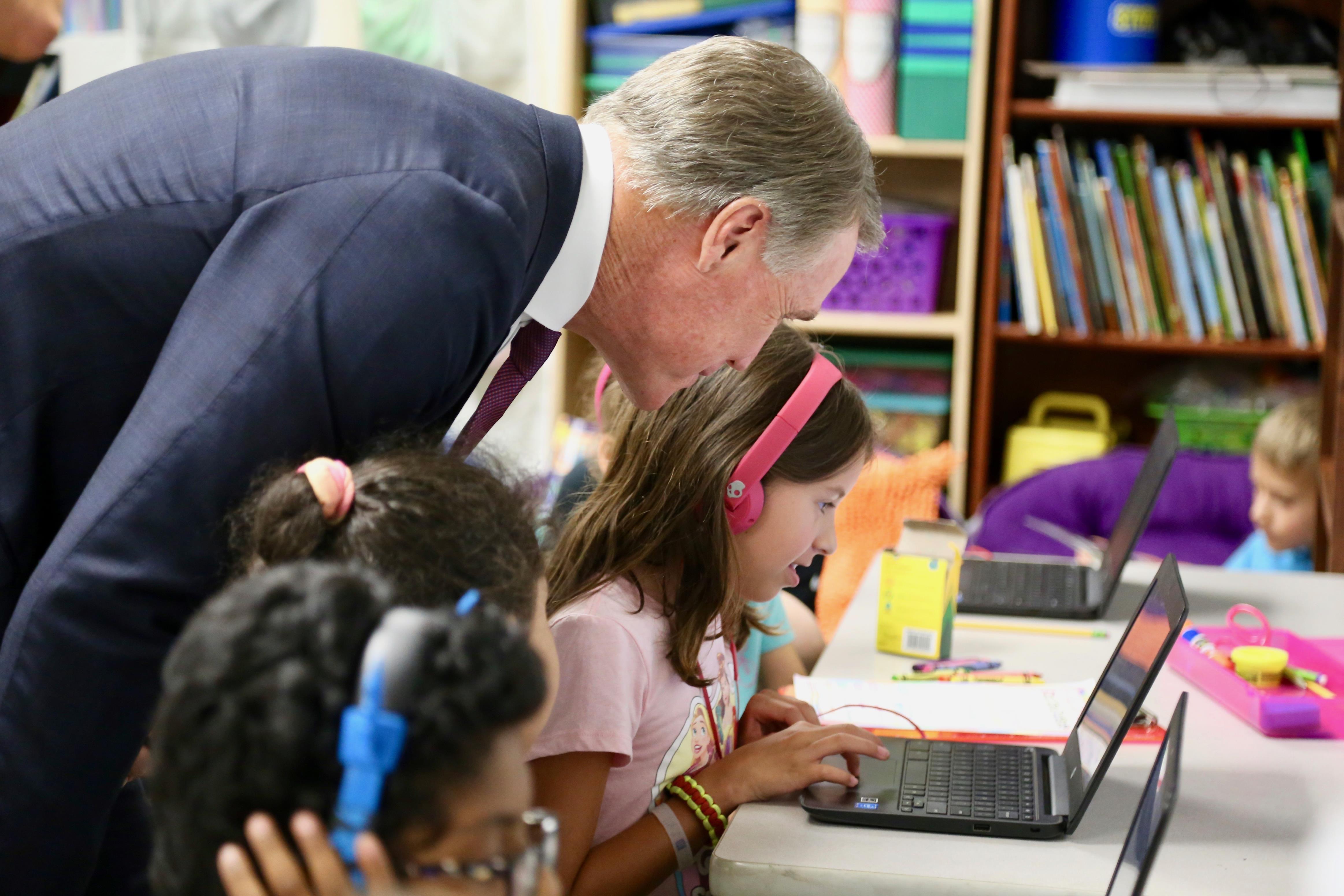 3. Ocilla - Participating in a community meeting with South Central Primary Care Center, health care professionals, and local officials during National Health Center Week.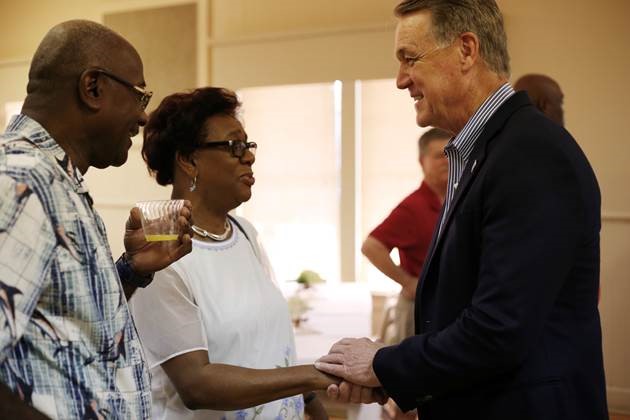 4. Vienna - Visiting Coley Cotton Farm for a tour and discussion about Georgia's agriculture industry.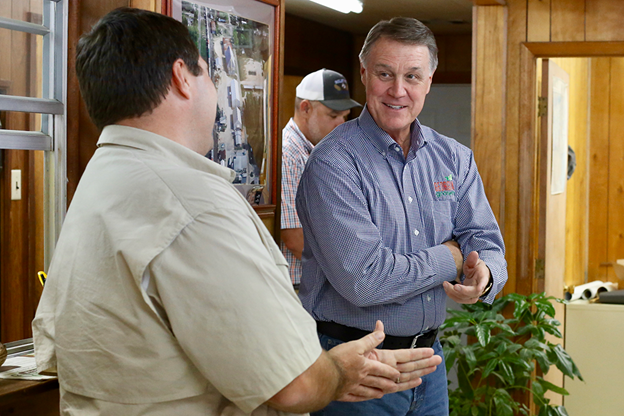 5. Dahlonega - Touring the JTEKT-Koyo Bearings manufacturing facility.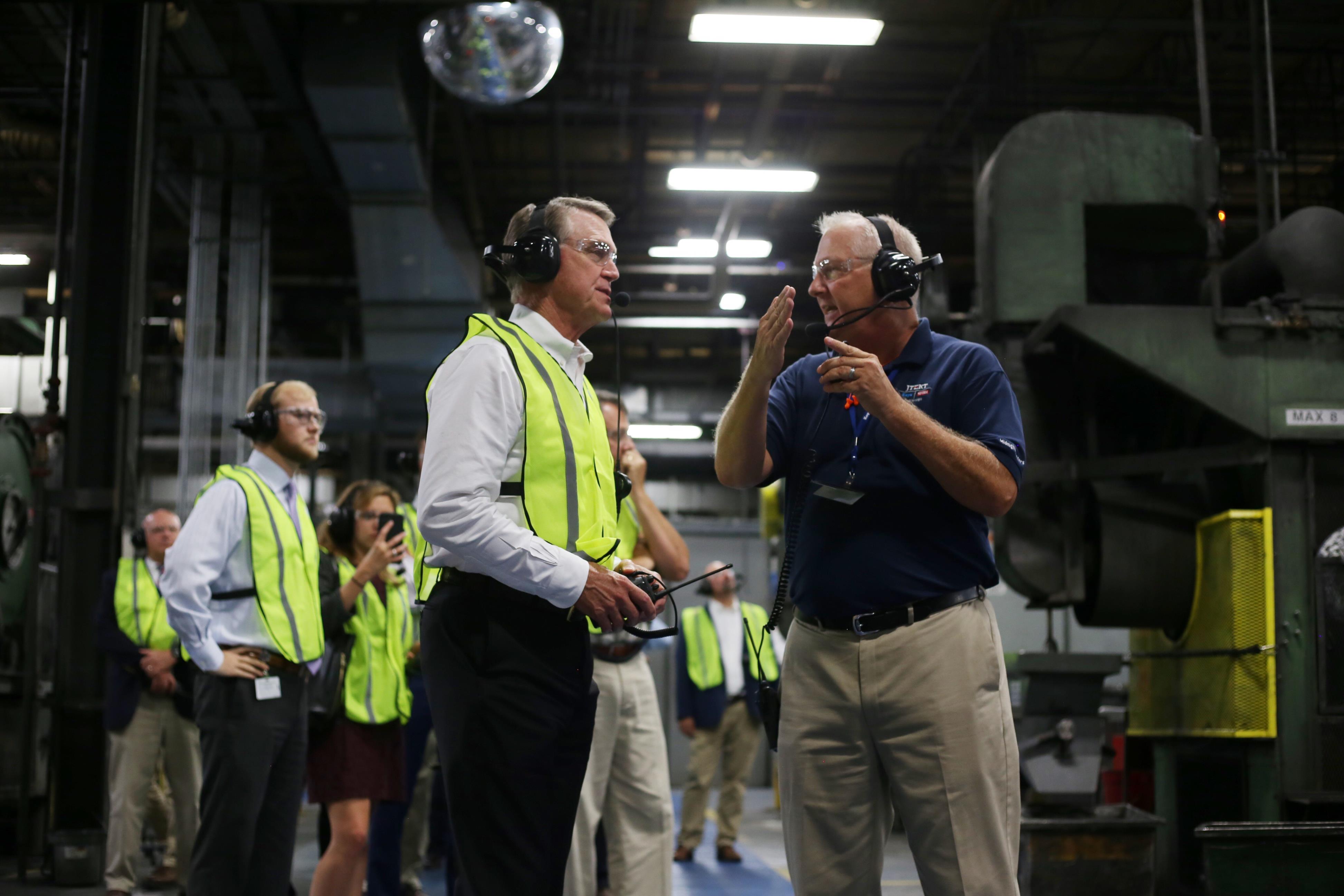 6. Gainesville - Visiting with Mr. Richard Little, who served in the 101st Airborne Division and jumped into Normandy on D-Day. Mr. Little's division began their training in Toccoa.
7. Columbus - Meeting with Major General Gary Brito, Commanding General of the U.S. Army Maneuver Center of Excellence and Fort Benning, to discuss Georgia's role in our national defense.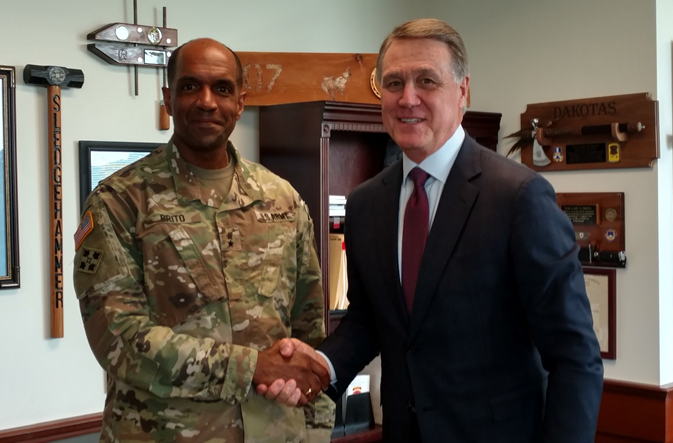 8. Dahlonega - Talking with Georgians during a lunch stop at the Wagon Wheel restaurant.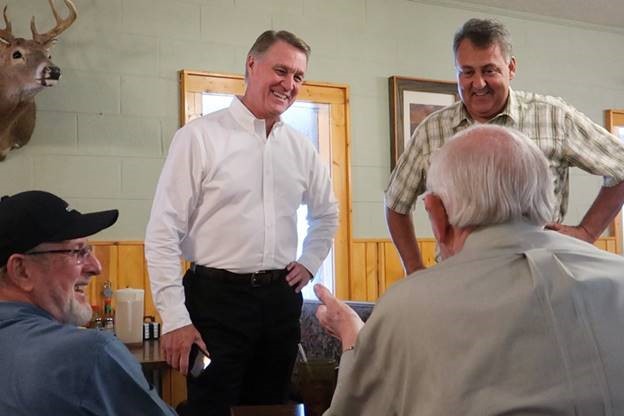 9. Cumming - Participating in a roundtable discussion with local law enforcement and school officials on improving school safety in Georgia.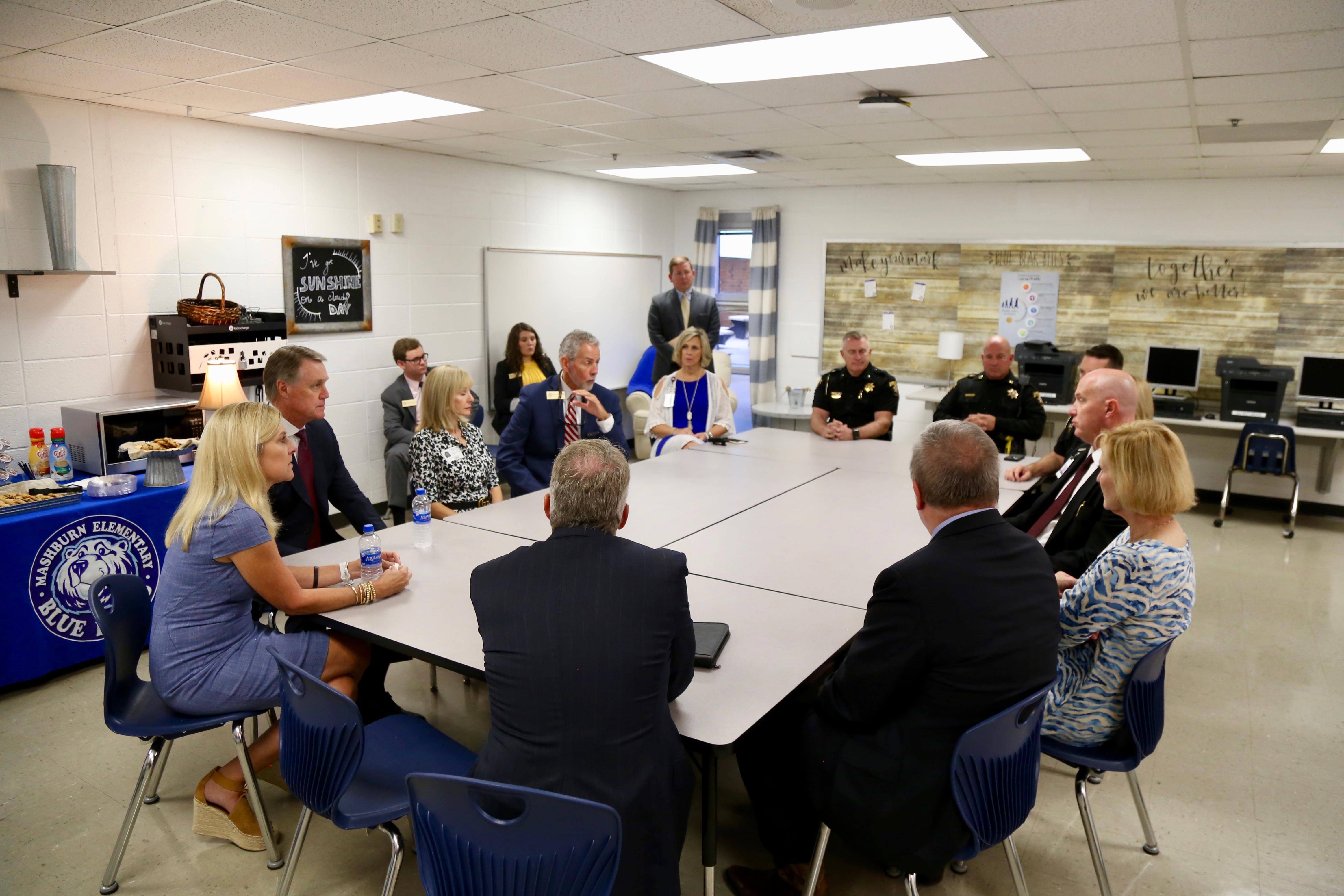 10. West Point - Pausing to visit with employees during a tour at Kia Motors Manufacturing Georgia.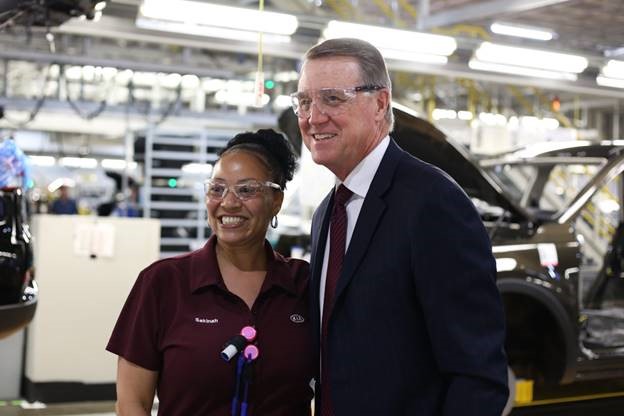 11. Bonaire - Congratulating Houston County Sheriff Cullen Talton on being named 2019 Sheriff of the Year. Sheriff Talton was sworn in as sheriff in 1973 and is Georgia's longest-serving sheriff.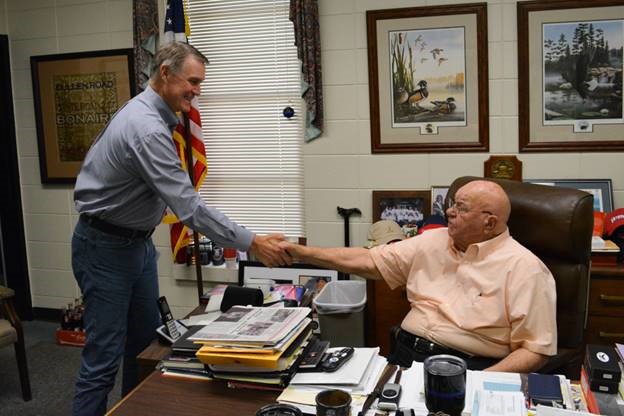 12. Atlanta - Joining Cory Ruth for a candid conversation with young professionals.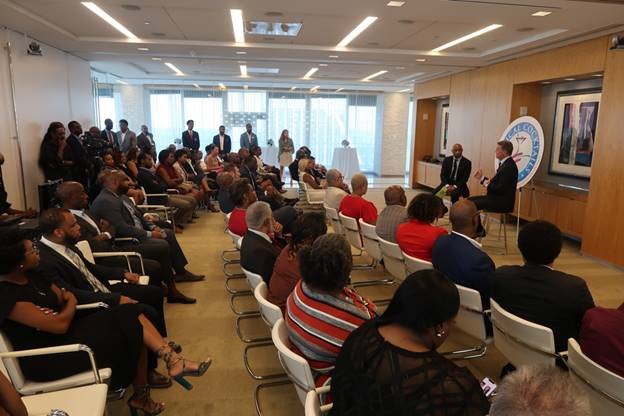 13. Augusta - Visiting the Hull McKnight Georgia Cyber Center for Innovation and Training.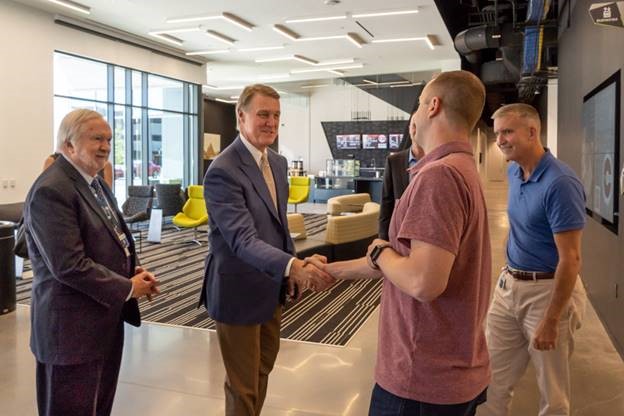 14. Atlanta - Speaking to the Kiwanis Club of Atlanta about Georgia and America's global leadership and the importance of balancing defense, diplomacy, and development efforts at home and around the world.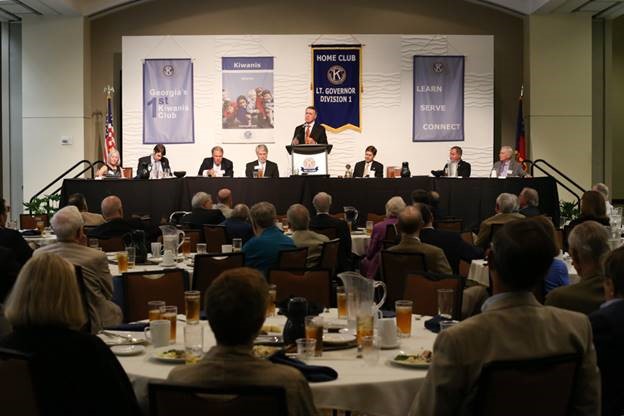 15. Thomaston - Viewing the Crossroads: Change in Rural America exhibit, hosted by the Smithsonian Institution and Georgia Humanities.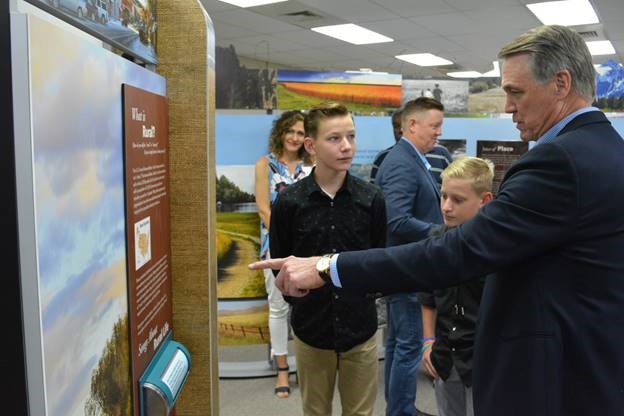 ---
---
Next Article
Previous Article